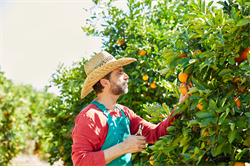 Gentle and instant processing to maximize the preservation of nutrients, minerals and vitamins
In the liquid state, the body receives all nutrients, minerals and vitamins in the simplest and least demanding way. That is why we choose the fruit and vegetable juice path, cold pressed natural juices, then treated with fine steam pasteurization. This will ensure the highest possible quality of beverages.
All products come from organic farming only. After careful and careful harvesting and selection of the best raw materials, gentle processing and only minimal treatments to maintain maximum of all values ​​are followed. E.g. using glass vials or fine steam pasteurization.
Olive oils, potatoes, soups and other products are totally subject to the same attention as our beverages. The method of processing is fully reflected in the quality of the final product.
Glass, glass and glass ... the best packaging in the world. The only one who does not let go of anything and does not pass it on to the stored product.
Bio, bio, bio ... yes, we have and can do bio-processing, supervision and certification. It's our selection of grapes.